Main Content
Your way home.
Hi! I'm Janine Rose and I'd like to welcome you to my website. Whether you're looking to buy or sell in New Jersey's real estate market, I am committed to help you find your way home– on your terms and as your needs dictate.
As you explore this website, you'll discover a wide range of homes that fulfill what's essential to you and offer all the features and amenities that make living in the suburbs a dream.
I'm a homegrown Garden Stater myself, and I would be privileged to share everything I know about the communities here.
New Jersey is among the smallest states in the US but its affluence and prominence are well known. It's always been a highly sought-after residential area among professionals working in New York City.
The Central New Jersey communities where I specialize – Warren, Watchung, Green Brook, Bernards, Berkeley Heights, Summit City, and others – are particularly desirable areas for luxurious, suburban living. These are tranquil locales with thriving natural surroundings, fine schools and job opportunities, great neighborhoods, full-featured local services and amenities, and convenient access to the New York metropolitan area.
If you're looking to buy or sell a home in New Jersey, this website has the resources to get you started, including:
The Rose real estate family tradition
My goal is to deliver no less than the highest level of expertise to my sellers and buyers. I am seriously committed to meeting my clients' goals and I tailor my services to fit individual requirements.
These are the standards I live by, having learned from the very best: my father Bob Rose, himself a 40-year real estate veteran.
When I built my own business, I applied all the valuable lessons I learned from him. My dad said that integrity and reputation are the strongest assets in any business.
I have taken that to heart, proof of which are the accreditations and awards that I have earned throughout nearly 15 years in the real estate industry. More importantly, my reliability as a Realtor is given voice through the testimonials of clients that I have helped.
The Berkshire Hathaway HomeServices standard of excellence
I am also a licensed Realtor® under Berkshire Hathaway HomeServices New Jersey Properties, a network of the best Realtors® in the state. When the name of one of the world's most respected companies comes attached to property, you'll know that it satisfies the highest of standards.
Want to know more? Call me today at 908-229-6253, or email janine@janinerose.com to find out how I can help you fulfill your home goals in New Jersey.
Featured Properties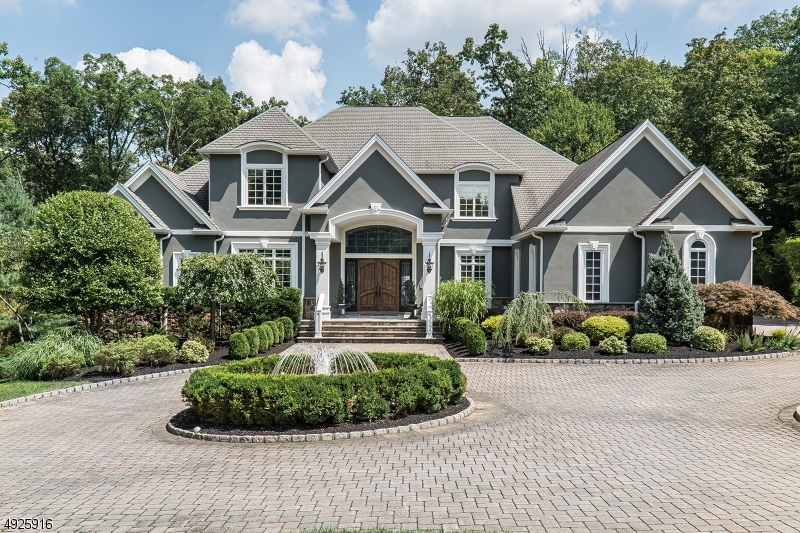 165 Knightsbridge
Watchung Bor., NJ 07069
ACTIVE $1,995,000

View Details
Call for details
Florham Park, NJ 07932
Coming $1,599,000

View Details
Success Stories
If I could provide ten stars for Janine Rose, I'd easily do that. Janine has represented us in multiple real estate transactions in New Jersey, and she has also served as a professional advisor in the states of Connecticut and New York. Janine's dedication to her clients and their families, both personally and professionally, speaks volumes. Whether you're one of her numerous high-end listings, or even one of her more economical properties, Janine treats all of her clients with integrity and thoughtfulness. She is transparent throughout the process, which enabled us to feel comfortable and at ease in both buying and selling transactions. Furthermore, Janine's network of other brokers provides her with an extensive array of contacts that add further value during the proceedings. Janine's deft negotiation skills always made our family feel as though we had a "pro" in our corner, and her commitment to the dynamic marketing of our home throughout the selling process enabled us to sell much quicker than expected, while maintaining the home's value. Selecting Janine Rose to represent you in either a purchase, sale, or rental relationship will prove to be advantageous for you, and will make the process seamless for all.

Janine sold our house for us and was instrumental in helping us prepare it for sale, including making recommendations on presentation and getting us connected with landscapers and cleaners. That done, she sold it in five days. Legal issues delayed the closing and she worked overtime to keep the buyers onboard until the closing could be completed. Janine is definitely a type-A personality and in this circumstance that equates to a tireless, dedicated, and meticulous worker who was always just a phone call away. She has a pleasant, if business-like, demeanor, perfect for her profession. She has my highest recommendation.

I can't say enough good things about Janine. What a pleasure to work with a true professional. Everything she does is quality from the incredible house photos/video to her communication through the whole process. I couldn't think of anyone better to have on your side. Don't hesitate just pick up the phone and call her.

I have known Janine Rose for more than 10 years and have continued to seek and follow her advice thoroughly. She guided me through a home purchase late in 2012 and subsequently listed another property for sale last spring. Janine navigated me through a bidding war and had me in contract at my asking price within two weeks! I never thought it was possible; Janine got it done. Through it all, Janine remained the consummate professional, always showed great integrity and trust for both Buyer and Seller. Highest recommendation possible.

I have had the distinct pleasure of working with Janine Rose for many years on several real estate projects in association with my current and prior law firms. Janine is the consummate professional. She is diligent, efficient, courteous, reliable and responsive. It is also a genuine pleasure to work with Janine because of her pleasant personality, great sense of humor and positive attitude. Thanks in large part to her tireless efforts, my firm found our first office in Bedminster, NJ several years ago. After we outgrew that office, Janine scoured numerous larger offices until she found our current office in Warren, NJ. We are thrilled with our beautiful new office. We are also grateful to Janine for her assistance in locating the space and negotiating a very reasonable price. I whole heartedly recommend Janine to anyone looking for an extraordinary residential or commercial real estate agent. I also welcome the opportunity to speak to anyone considering retaining Janine as a real estate agent.

When it came time to look for a new home and make the switch from city living to the suburbs, we came across Janine Rose through one of her listings that peaked our interest. From the first time we met, there was a like-mindedness and instant appreciation for what we were looking for based on our family needs and style. We started working with her directly from that point on to find our new home. Janine's extensive experience, pleasant personality and patience made her a joy to work with. She acted as our trusted advisor and was a great guide through the arduous process of finding a new place to call home. Being first time home buyers, we flopped quite a bit in what we wanted and Janine was always accommodating and understanding. She always gave us perspective and also ideas for how we could best utilize spaces we were touring to help paint the visual we needed to make the right decisions. When we found the home we wanted, she was an excellent negotiator on our behalf, kept us informed, and gave us the information we needed to get the deal done. Overall, we were thrilled to work with Janine and we highly recommend her services!

With the ability to choose from thousands of Real Estate agents in the metropolitan area, I have chosen to work with Janine Rose for their honest, straightforward approach in my Real Estate needs. Anyone can call themselves a Real Estate agent in today's market, promising the world and telling you what you would like to hear. Janine's approach to the ever changing market conditions are backed by a wealth of knowledge second to none.

Janine Rose is a phenomenal agent to work with. She took the time to keep my husband and I informed about absolutely everything regarding the home selling process as we went through it with her. She answered my numerous questions and it was clear that she had our best interests at heart. The marketing materials that she provided for us were beautiful and we often received comments about how well the house showed, which was certainly due to the advice given by Janine. My only regret is that we are buying our next home in another state and we can't have Janine help us through the purchase process as well! I cannot recommend Janine highly enough!

Janine is amazing! Not only is she friendly and easy to work with, she is incredibly knowledgeable. She helped stage our house, arranged for gorgeous pictures to be taken for our listening, provided beautiful colored flyers, and included great information packets on our town and surrounding area. Janine was always accessible for every single question we had and kept us updated on all interest/potential buyers. Janine sold our house in ONE week! From start to finish she was wonderful!

Janine was great to work with during the entire process of buying our home. We worked with her for almost a year and she was very patient, helpful and resourceful. She understood our needs well and took out the time to make suggestions that were relevant. She was an excellent asset during the negotiation process and was also present during our closing. We will definitely recommend Janine and will continue to work with her in the future.
Sell
When you choose Janine Rose of Berkshire Hathaway HomeServices NJ Properties to list your home, you're choosing to partner with an elite realtor and professional staff who will work at the highest level to sell your home.